Winter Scents in the Churchyard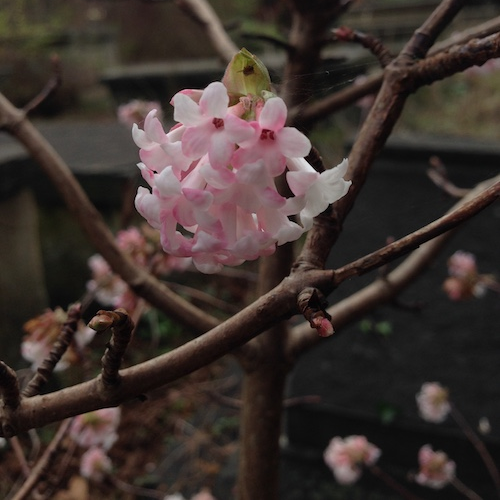 Winter is thought of as a time of fallow yet nature often rewards us with unexpected beauty.
Set against a backdrop of bare branches, slate coloured tombstones and leaden skies, the delicate and unassuming blossoms of winter sweet, daphne and virburnum are all the more remarkable in their petite loveliness.
But it is their heady perfume that is the truly uplifting antidote to winter's doldrums. A fragrant fanfare for the weary, winter spirit which heralds the hopefulness of spring to come.
And all to be found in this forgotten corner of poetic neglect among those no longer with us.