Ellen Pickering & Family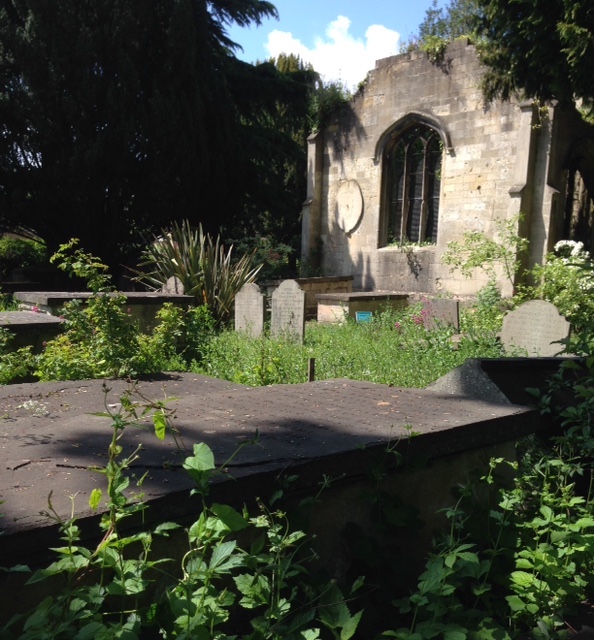 "Underneath in a walled grave are deposited the remains of Isaac Pickering Esq who departed this life June 16th 1829 aged 73 Also Ellen, youngest daughter of the above, who departed this life November 25th 1843 aged 41 Also Katherine, wife of Isaac Pickering, who departed this life April 1st 1855 aged 95"
Ellen was baptised in 1802 in Lyndhurst, Hampshire.
Her father, Isaac, is recorded in the UCL "Legacies of British Slave-ownership" database as "Isaac Pickering of Fox Lease Lyndhurst", a "slave owner and antecedent of claimant or beneficiary", owning slaves in Trinidad and the Virgin Islands.
Isaac Pickering owned sugar plantations on the island of Tortola, with hundreds of slaves. The UCL database contains extensive biographical notes for Isaac Pickering, citing various sources, and includes a paragraph about Ellen.
Citing the Oxford Dictionary of National Biography, it is said that Ellen spent her early life in Bath but that the family were then forced by less favourable financial situation to spend some years in Hampshire.
A PhD thesis by Angel Smith of the University of Hull currently available on-line at Hull's Digital Repository (An Anatomy of a Slave Society in Transition: The Virgin Islands, 1807-1864; 2011) contains a detailed account of the life of slaves on Tortola and records that plantation owners in Tortola were seeking to move their slaves to Trinidad (with devastating implications for the transported slaves and their families).
Tortola was ceasing to be viable, very likely as a result of deterioration of the soil through over-cultivation, although natural events such as hurricanes and drought were cited by Pickering as excuse for moving his slaves.
At the time of Isaac's death in 1829, aged 73, the Bath Burial Index records him as living at (Great) Pulteney Street, which would imply a substantial income.
In Isaac's will the slaves on his estates are merely mentioned as ancillary assets to the estates. Isaac provided for annuities to be paid to his wife and children so that the family might be considered to have continued to live in part off the proceeds of slave-ownership even after colonial abolition.
When Ellen died in 1843 she was living with her mother at 13 Prior Park Buildings in Lyncombe and Widcombe parish.
Ellen was a prolific and successful novelist with sixteen published novels, mostly in the three-part form fashionable at the time. Fifteen of Ellen's sixteen novels were written after her father's death, and appear to have generated a small but regular income.
Although now largely forgotten, her books were being republished into the 1860s, and at least some were printed in America as well as in Britain.
She did not marry and in her will left her rights in her manuscripts and books to her sister Emma Pickering.
The longevity of Ellen's mother Katherine, living until the age of 95, is notable for being unusual at the time. Ellen's older sisters Emma (d 1851) and Ann (d 1879) and her older brother Isaac Berwick Pickering (d 1884) are buried at Bath Abbey Cemetery.
The churchyard contains graves of individuals from a wide range of backgrounds reflecting the local community and Bath's early 19th century place in the wider world. If you have information about any of the individuals we are researching we'd love to hear from you.