Baroness Bock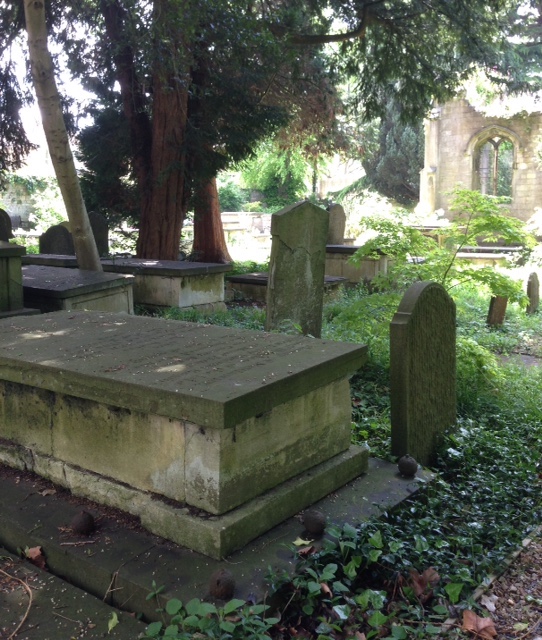 "In Memory of Marianne, eldest daughter of the late James Lewis Higgens Esq of Mount Millick, Queens County, Ireland, who departed this life on the 5th day of August 1835 Also her sister Jane, Baroness Bock, who departed this life on 5th Jan 1848"
Jane Bock lived at 21 Brock Street (Bath Burial Index for 1848 and 1841 census), whilst the address of Marianne at her death in 1835 is recorded as Alfred Street (Bath Burial Index).
Mount Millick (now known as Mountmellick in County Laois in the Republic of Ireland) was a prosperous industrial town in the early 1800s with an active Quaker community.
The Higgens family appear to have been landowners and Lewis Higgens is mentioned in local Quaker records as a local Justice authorising various punitive fines imposed on members of the Quaker community who had declined to pay tithes to the Church of Ireland (Society of Friends Congregational Records, Ireland).
Jane Bock was receiving a military pension until the year of her death in 1848 (Royal Hospital Chelsea: Admission Books, Registers, And Papers 1702-1876 – Nat Archives). These records refer to her husband as serving in 4th/24 Dragoons, returning from service in Ireland in December 1822. Troops commonly served in Ireland in the early part of the 19th century at a time when resistance against British suppression was common – Mountmellick has a monument to an earlier nearby battle between the United Irishmen and the King's army in 1798.
James Lewis Higgins's will (James Lewis Higgins of Mount Melick, dated 1824, Diocesan and Prerogative Wills Index, Prerogative Court, accessed through National Archives Ireland) refers to his daughter Jane as the wife of Baron William de Bock, and to his daughter as "Mary Ann".
The Bock name is intriguing. Members of the Hanoverian von Bock family served in the King's German Legion. This included Baron Eberhardt Otto George von Bock and sons who fought with the King's German Legion in the Peninsular War and in Wellington's Cavalry, but also in Ireland – and one regiment of the KGL were certainly in the vicinity of Mount Millick as they were stationed for a time in Tullamore, where in 1806 they were involved in a street battle known locally as the "Battle of Tullamore".
However, there is also a French "De Bock" family. So far we have been unable to establish the identity of this Baron William Bock with certainty.
The churchyard contains graves of individuals from a wide range of backgrounds reflecting the local community and Bath's early 19th century place in the wider world. If you have information about any of the individuals we are researching we'd love to hear from you.